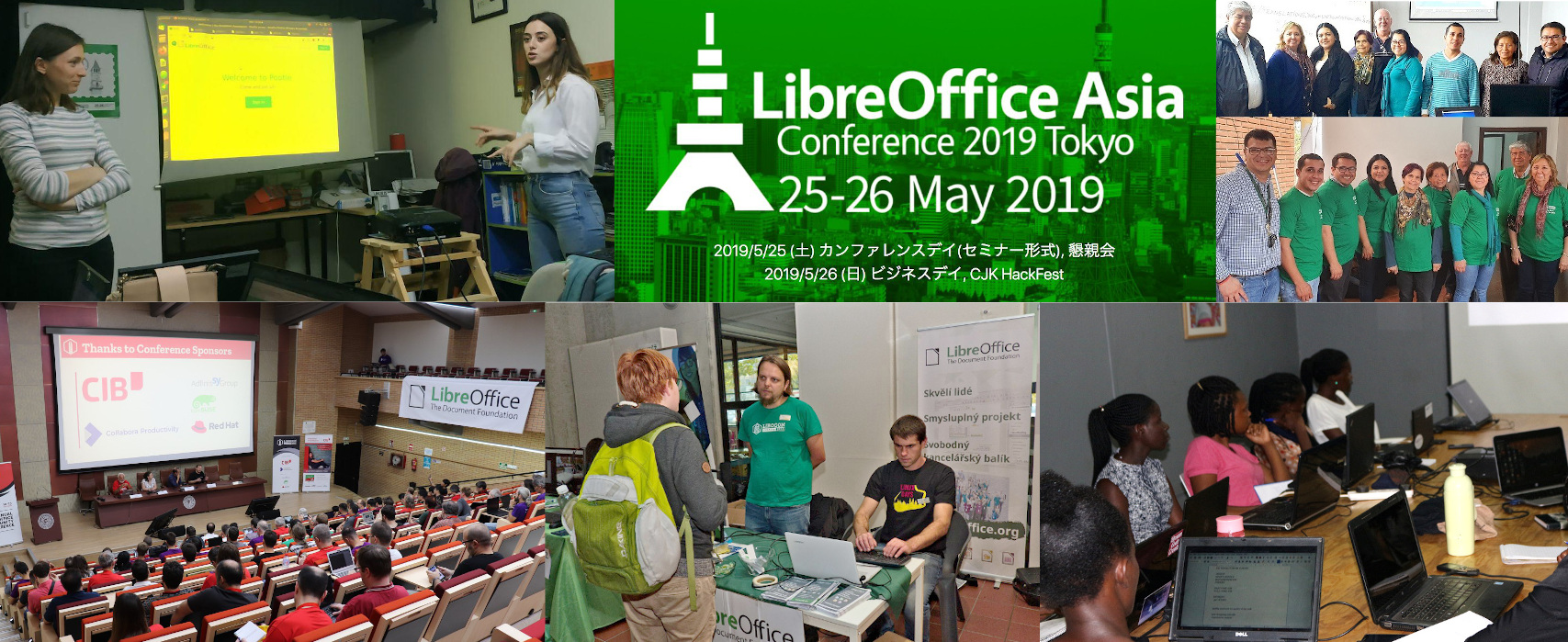 (Note: this is a section from The Document Foundation's Annual Report 2019, which will be published in full in the coming weeks.)
By helping to translate and market LibreOffice around the world, native language projects bring enthusiasm and passion to the global community. Here's what they did in 2019…
Albania – Localisation sprint
Tirana, Albania's capital city, was the host of the LibreOffice Conference 2018. Since then, the local community has been active in the design, marketing and localisation projects within LibreOffice. In November, the community had a localisation sprint, and one of the organisers, Sidorela Uku, described it so:
This was the first event I organized for LibreOffice, in collaboration with a friend of mine, Marcela Korreshi (our new contributor). The presentation included an introduction to LibreOffice and how people can contribute to the project in in various ways, while the second part was focused on translations. (In addition, I talked about whatcanidoforlibreoffice.org.) We had 14 people participating at the event, and as far as I can see from the translations, there are around 460 strings translated to review – and around 200 strings translated and reviewed.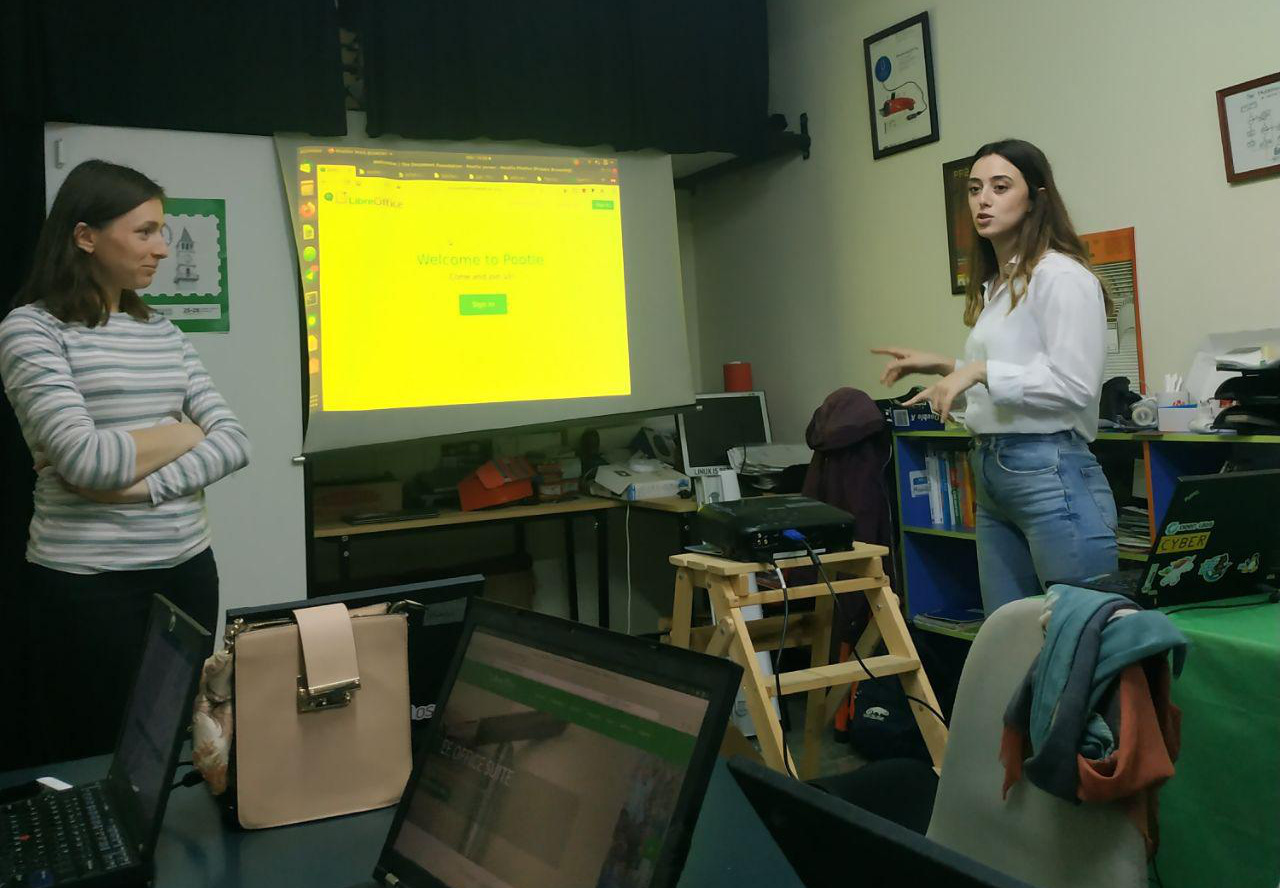 Bulgaria – OpenFest
On November 2 and 3, the OpenFest 2019 took place in Sofia, Bulgaria, and Gabriele Ponzo from TDF's Membership Committee was there. He said:
The goal of my mission was to create a local LibreOffice community, and possibly increase the membership base of TDF, having this country better represented. I've seen many people that were interested – so we'll see if they will become active in our community. Also, I had the opportunity to share a booth with the wonderful guys from the openSUSE community. They were really kind and warm with me and helped in many ways, from coming to the airport to pick me, to talking about LibreOffice in Bulgarian to attendees of the booth, side-by-side with me who was doing it in English.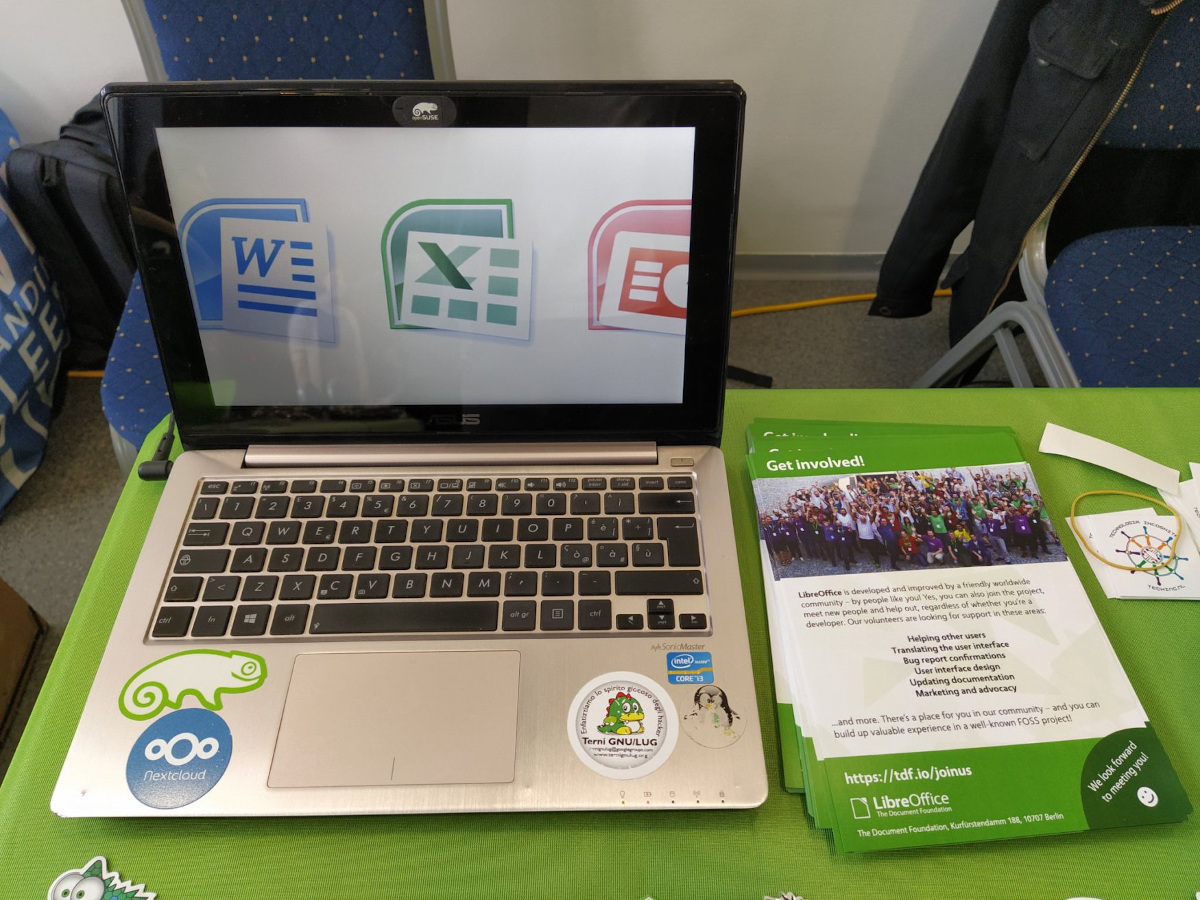 Canada – Building up the community
Canadian LibreOffice supporter Marc Paré set up LibreWaterloo, to "have a local presence on the Canadian scene with respect to the LibreOffice project and software. We would like to connect with local LibreOffice coders and users, and "to have fun" should be one of the pillars and principles we strive for."
He continues: "I spoke at a meeting of the KW Non-Profit Sys Admin (KWNPSA) where I am a co-coordinator, and I announced the creation of the new LibreWaterloo community group. There, I did a two hour presentation on the status of The Document Foundation, along with LibreOffice and the benefits of starting a group. There were approximately 15 people at the meeting, and a couple of people came to trouble-shoot their software; however, the meeting was not to trouble-shoot issues, but to discuss if there was an interest from the Sys Admin group."
Marc set up an organizing committee of three people to start with, and has plans for more events and localisation in Canada's indigenous languages.
Czech Republic – Free software events
Members …